I was thinking last night about what actually makes a great music documentary. Or actually I was thinking why do I like the music documentaries I like because that's kind of
easier to think about and more subjective and less definitive. It makes life easier as well I suppose as any conclusion I come to I can't be proved wrong because it's just all about me!
So in no particular order and really and honestly off the top of my head my favourite music docs are:
Last Days Here
Dig!
Oil City Confidential
Anvil: The Story Of Anvil
You're Gonna Miss Me: Roky Erickson
Charles Bradley: Soul Of America
Metallica: Some Kind Of Monster
A Band Called Death
There are loads and loads of other music documentaries I really love too; the historic ones, the ones that are about a specific event or moment in time, the nostalgic ones, the ones that look and sound beautiful, the inspiring ones, the excruciating ones, the ones I've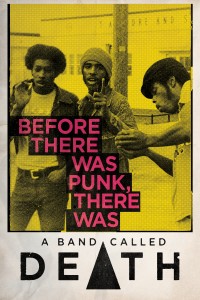 forgotten, in fact I would pretty much watch any music doc and manage to get something out of the experience but this list – my list – is all about the human condition in one way or another.
I would recommend all those documentaries because they talk to us about more than just music and they feature the eccentrics, the survivors, the outsiders, the underdogs, the lovers and the fighters. I love them all and each one inspired me in different ways. I'd look them up if I was you.
Always a touchstone for me is "Would Daisy Asquith watch it?" in that I know Daisy has no interest whatsoever in music documentaries because they're usually, as she says, "Full of boring blokes blahhing on about boring blokes". And she's right. Most of them are.
In making this A Curious Life I have tried my damnedest to make a documentary that tells us more than dates and albums and recording techniques and ever-changing line-ups. I've tried to tell the story of Jeremy Cunningham; a man who has battled with demons but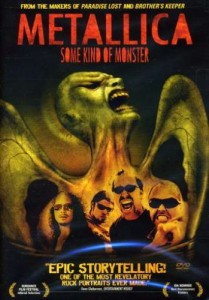 never lost his desire, his urge to create, and his need to say and do something meaningful. From the first day I filmed with Jeremy, when he told me to get out of his seat on the tour bus to now I have loved every moment in his company. I just hope now that the rest of the world will too…
Dunstan Bruce
Director